Posted by Maioush . Published on 21 March 2014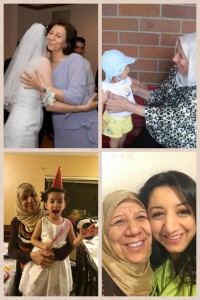 Mama, you will never know how much you mean to me; you have helped me in so many ways, you have given me advice when I needed it, you have made me strong when I was weak, you gave me a shoulder when I needed to cry, you have held my head when I was sick, you mean everything to me, if only I could give back half of what you have given me, you have made me this woman that I am today, the mother that I am today, you are a remarkable woman, to have you has a mother, I would never have it any other way, you are one in a billion, you will always be my hero, always and forever.
If I knew as a child what I know now, Mama, I probably wouldn't have made things so hard for you. I would have understood that you were looking out for my best interest, even though it may not have seemed so at the time. I would have known how difficult it is to let go, to stand back and let someone you love learn from their mistakes. I would have realized how fortunate I was to have a mother who was always there for me, even after an argument, even after I'd said things I shouldn't have. I know how often I took you for granted when I was growing up. I always assumed you'd be there when I needed you, and you always were.  But I never really thought about what that meant till I got older and became a mother myself, I began to realize how often your time and energy were devoted to me. So now, for all the times I didn't say it before, thank you, Mama.  I appreciate how loving you are, how giving you've always been and that even though I may not always be good at showing it.
I love you very much,
Mai
Leave a Reply